STAI CERCANDO UN DJ?
Sono un hobbista DJ dal 1996, l'ideale per situazioni tematiche Anni '80 (sia New Wave che Italo-Disco)
che Rock 360° (dai Beatles al punk e all'Indie-Rock attuale), ma posso realizzare serate
con tutte le playlist indicate inequivocabilmente nello schema sopra (e sotto analiticamente e in maniera estesa)
…ma attenzione…prediligo serate "tematiche" e non generaliste…e non faccio animazione al microfono!

Queste sono le mie decadi di riferimento: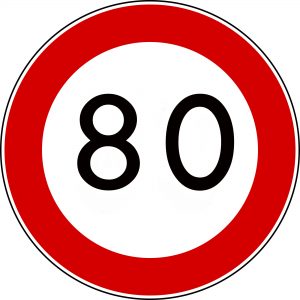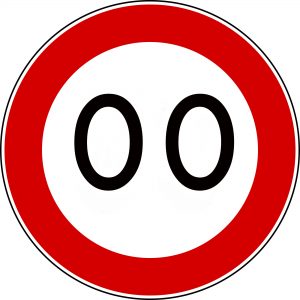 Ecco di seguito un esempio chiaro delle playlist che posso suonare, scegli la tua preferita in base agli artisti!
1)'80s Alternative
La parte oscura e di nicchia degli anni '80
(New Wave, Darkwave, Synth-Pop, Punk, Post-Punk)


Esempi di artisti ricorrenti…
(Playlist completa con anche i titoli ricorrenti cliccando qui)
A Certain Ratio, Alien Sex Fiend, Associates, Asylum Party, Atelier Folie, B-Movie, B-52's, Bauhaus, Berlin, Birthday Party, Blondie, Blutengel, David Bowie,  C.C.C.P., Cabaret Voltaire, Calva Y Nada, Alberto Camerini, Cars, The Chameleons, Chrisma, Christian Death, Chromagain, Clan of Xymox, Clock Dva, Cocteau Twins, Comsat Angels, Covenant, Cure, D.a.f., Dalis Car, Danse Society, Das Kabinette, Dead Can Dance, Dead Kennedys, Dead Or Alive, Death In June, Depeche Mode, Din A Tod, Devo,  Diaframma, Diva Destruction, Duran Duran, Durutti Column, Echo & The Bunnymen, Einsturzende Neubauten,  Electronic, Diana Est, Eurythmics, Fad Gadget, Faith and the Muse, Flying Lizards, For Against, John Foxx, Frankie Goes To Hollywood, Front 242, Frozen Autumn, Futurisk, Dave Gahan,  Gang Of Four, Garbo, Generation X, Peter Godwin, Grauzone, Nina Hagen, Heaven 17, Human League (first period), Icehouse, Billy Idol,  Japan, Jesus & Mary Chain, Joy Division, Jo Squillo Electrix, Kandeggina Gang, Killing Joke, Kraftwerk,  Cyndi Lauper, Lebanon Hanover, Led Er Est, Litfiba (early '80's) , Little Nemo, Lene Lovich, London After Midnight, Lords Of The New Church, Lotus Eaters, Magazine, Martha & The Muffins, Mary Goes Round, Matia Bazar (electronic period), Missing Persons, Mobiles, Modern English, Morrissey, New Order, Nine Ways To Win, Norma Loy, Gary Numan, Hazel O' Connor, Opera De Nuit, Oppenheimer Analysis, Orchestral Maneouvres In The Dark, Pink Military, Pretenders, Project Pitchfork, Propaganda, Psychedelic Furs, Public Image Limited,  Ramones, Red Zebra, Real Life, Rettore,  Rockets, Sad Lovers & Giants, Scarlet Leaves, Secret Service, Section 25, Sex Beat, Sex Pistols, She Past Away, Sigue Sigue Sputnik, Simple Minds, Siouxsie & The Banshees, Sisters Of Mercy, Skeletal Family, Soft Cell, Spandau Ballet, Spiritual Front, Stranglers, Style Council, Suicide, Talk Talk, Talking Heads, Tears For Fears, Television, Television Personalities, The Cult, The House Of Love, The Gun Club,  The Ruts, The Siddeleys, The Slits, The Smiths,  The Sound, This Mortal Coil, Trans-X, Trisomie 21, Tubeway Army, Tuxedomoon, T.x.t., Uk Decay, Ultravox, The Undertones, Urban Verbs, U2, Velveteen, Velvet Condom, Velvet Underground, Violent Femmes, Virgin Prunes, Visage, Vnv Nation,  Wall Of Woodoo, Weimar Gesang, Welleerdball, Wild Swans, Wire, Joachim Witt, Wolfsheim, X-Mal Deutschland, Xtc, Yazoo…and many more…
---
2)Rock 360°
(Classici del rock Aor dagli anni '60 ad oggi, Hard-Rock, Glam Rock, Metal, Rock Ballads)

a)ROCK A.O.R.


Esempi di artisti ricorrenti…
(Playlist completa con anche i titoli ricorrenti cliccando qui)
Ac/Dc, Bryan Adams, Aerosmith, Afterhours, Alice In Chains, Ataris, Audioslave, Bachman Turner Overdrive, Bad English, Beatles,  Black Sabbath, Blind Melon, Blink 182, Blondie,  Bluebeaters, Bon Jovi, David Bowie, Bowling For Soup, Camper Van Beethoven, Nick Cave & The Bad Seeds, Alice Cooper, Cornershop, Courtney Love,  Cranberries, Creedence Clearwater Revival, Cypress Hill, Darkness, Deep Purple, Def Leppard, Derek & The Dominos, Derozer, Bruce Dickinson, Dire Straits, Doctor & The Medics, Doobie Brothers, Doors, Dream Theather, Ian Dury, Bob Dylan, Eagles, Europe,  Evanescence, Fleetwood Mac, Foo Fighters,  Lita Ford, Free, Garbage, Genesis, Goo Goo Dolls, Good Charlotte,  Green Day, Guns'n'Roses, imi Hendrix, Heroes Del Silencio, Him, Hole, Billy Idol, Iggy Pop, Inxs, Iron Maiden, Ironhorse, Jefferson Airplane, Jet, Jethro Tull, Joan Jett & The Blackhearts, Janis Joplin, Judas Priest, Juliette & The Licks, Katrina & The Waves,Kings Of Leon, Kiss, Korn, Lenny Kravitz, Led Zeppelin, Limp Bitzkit, Linea 77, Linkin Park, Litfiba, Madness, Marilyn Manson,  Megadeth, Meganoidi, Metallica, Van Morrison, Motorhead, Mr.Big, Muse, My Chemical Romance, Nickelback, Nine Inch Nails, Nirvana, No Doubt, Oasis, Ozzy Osbourne, P.o.d., Papa Roach, Patti Smith, Pearl Jam, Persiana Jones, Pink Floyd,Placebo, Robert Plant, Poison, Police, Presidents Of The USA, Prodigy, Prozac+, Puddle Of Mood, Punkreas, Queen, Queens Of The Stone Age, Rage Against The Machine, Rainbow, Ram Jam, Rammstein, Ramones, Red Hot Chili Peppers, Lou Reed, Rem, Rolling Stones, Scorpions, Shocking Blue, Simple Minds,  Skid Row, Skunk Anansie, Lynyrd Skynyrd, Slipknot, Smash Mouth, Smashing Pumpkins, Sonic Youth, Soundgarden, Spin Doctors, Bruce Springsteen, Status Quo, Steppenwolf,  Stiltskin, Stone Temple Pilots, Subsonica, Sum41, System Of A Down, T-Rex, The Animals, The Byrds, The Clash,  The Dandy Warhols, The Darkness, The Hives, The Knack, Steve Miller Band,, White Stripes, Therapy?, Toto, Transvision Vamp, Twisted Sisters, U2, Ugly Kid Joe, Uriah Heep, Van Halen, Velvet Underground, Verdena, Van Halen, Weezer, Whitesnake, Who, Yes, Warren Zevon, ZZTop…and many more…
b)INDIE ROCK, BRIT-POP


Esempi di artisti ricorrenti…
(Playlist completa con anche i titoli ricorrenti cliccando qui)
2:54, 1800's, Adele, The Adult, Animal Collective, Air, Tori Amos, AntiAnti, Apparat, Arcade Fire, Archive, Arctic Monkeys, Ash, Atoms For Peace, The Automatic, Au Revoir Simone, Austra, Babyshambles, Bad Lieutenant, Band Of Skulls, Bastille, Bat For Lashes, Be Your Own Pet, Beach House, Beck, Beirut,  Belle & Sebastian, The Big Pink, The Bird & The Bee,  Bjork, The Black Keys, Bloc Party, The Boxer Rebellion, Blur, Bluvertigo, Bran Van 3000, The Bravery, Breton, Ian Brown, The Brunettes,  Camera Obscura, Cardigans, Carpark North, Julian Casablancas, Cat Power, Catatonia, Cat's Eyes, The Charlatans, Chicks On Speed, The Cinematics, Citizens!, Clap Your Hands Say Yeah, The Client,  Cloud Control, Cloud Nothings, Jarvis Cocker, Cocorosie, Cold War Kids, Cousteau, Cornershop, Cousteau, Crybaby, Alberta Cross, Crystal Fighters, CSS, Cut Copy, Cvurches, The Dandy Warhols, The Decemberist, Deus, Desperate Journalist, Dimitri From Paris, DJ Krush, The Dresden Dolls, Dum Dum Girls, Editors, Electronic, The Enemy, Feeder, Faithless, Fatboy Slim, Feist, Fever Ray, First Aid Kid, Fisherspooner, Florence & The Machine, Franz Ferdinand, The Fratellis, Dave Gahan, Garbage, Glass Vaults, The Go! Team, Gorillaz, The Gossip, Grimes, Groove Armada, Hard-Fi, The Hives, Holy Ghost!, The Hoosiers, Howling Bells, Interpol, James,  Emily Jane, Joan As A Police Woman, Juliette & The Licks, Kaiser Chiefs, Miles Kane,  Kasabian, Katy B, Keane, The Killers, The Kills, Kings Of Convenience, Kings Of Leon,The Knife,  Klaxons, The Kooks, Kula Shaker, The La's,  The Jezabels, Lady Sovereign, Ladyhawke, Ladytron, Lana Del Rey, Land Of Talk, Lavender Diamond, La Roux, The Libertines, Cate Le Bon, Le Tigre , Lisa Hunnigan, Little Boots, Little Man Tate, The Long Blondes, London Grammar, Los Campesinos, Sara Lov, Lush,  M. Ward, M83, M.i.a., The Magic Numbers, Mando Diao, Manic Street Preachers, Maximo Park,  Marsheaux, Martina Topley Bird, Melody Club, Metric, Metronomy, Mgmt, Milosh, Miss Kittin, Modest Mouse, Moby, Monaco, Morcheeba, Morrissey, Mumm_Ra, Muse, Mystery Jets, Nada Surf, The Naked And Famous, Kate Nash, New Order, Nine Inch Nails, Nouvelle Vague, Oasis, Ok Go, The Ordinary Boys, The Organ, Jack Penate, Peter,Bjorn & John, PJ Harvey, Peaches, Phoenix, The Pipettes, The Pixies, Placebo, Pony Pony Run Run, Postal Service, Pop Etc., PJ Harvey, Plasticines, Planet Funk, Portishead, Primal Scream, Prinzhorn Dance School, Prodigy, Pulp, Pure Reason Revolution, Purity Ring,The Raconteurs, Radiohead, The Rakes, The Raveonettes, Razorlight, The Reverend And The Makers, Rinocerose, Robyn, Royksopp, San Cisco, The Sea And Cake, Sean Rowe, Scissors For Lefty, Semisonic, Shed Seven, Shitdisco, Shout Out Louds, Scuola Furano, Sigur Ros, Sneaker Pimps, Snow Patrol, Soak, Sons & Daughters, Soulwax, Regina Spektor, Rumble Strimps, Spiritualized, Stereophonics, The Stone Roses, The Strokes, The Subways, Suede, Supergrass,  Tanlines, Maria Taylor, Telepathe, Telepop Music, These New Puritans, Those Dancing Days, The BPA, The Tellers, Thumpers, Tilly And The Wall, The Ting Tings, The XX, Tracey Thorn, Emiliana Torrini, Travis, Tricky, Trophy Wife, Turin Brakes, Tv On The Radio, Twin Shadows, Two Door Cinema Club, Tying Tiffany, Vampire Weekend, Verve, The Victorian English Gentlemen Club, The Vines, Washed Out, We Are Scientists, White Lies, White Rose Movement, The White Stripes, Wild Nothing, Jenny Wilson, Patrick Wolf, The Wombats, Wolf Gang, Yeah Yeah Yeahs, You Say Party! We say die!…and many more…
c)CHILLOUT, ELETTRONICA
(Chillout, ambient, trip-hop, elettronica di qualità)

Esempi di artisti ricorrenti…

1 Giant Leap, Adele, Air, Tori Amos, Anni B Sweet, Apparat, Au Revoir Simone, Beach House, Beats International, Beirut, Bjork, Booka Shade, Bran Van 3000, Cat Power, Cocorosie, Cousteau, Cut Copy , De La Soul, Dimitri From Paris, DJ Krush, Dum Dum Girls, El Perro Del Mar, Emika, Everything But The Girl, Fad Gadget, Faithless, Fatboy Slim, Feist, Fever Ray, Fisherspooner, Fleetwood Mac, Florence & The Machine, Gina X Performance, Gotan Project, Gorillaz, Grimes, Groove Armada, Holy Ghost!, Hooverphonic, Incognito, Jamiroquai, Emily Jane, Katy B, Keep Shelly In Athens,Le Tigre , Lisa Hunnigan, M83, M.i.a., Marsheaux, Massive Attack, Matt Bianco, Mattafix, Medusa's Spite, Katie Melua, Metronomy, Miss Kittin, Moby, Morcheeba, Nouvelle Vague, Olive, Peter,Bjorn & John, Pop Etc., PJ Harvey, Planet Funk, Portishead, Finley Quaye, The Radio Dept., Rinocerose, Royksopp, Sade, Sakamoto, Scuola Furano, Sigur Ros, Sneaker Pimps, Soak, Regina Spektor, Taken By Trees, Tanlines, Tegan & Sara, Telepop Music, The BPA, The XX, Tracey Thorn, Emiliana Torrini, Tricky, Tying Tiffany, Us3, Washed Out, Amy Winehouse…and many more…
---
3)'80s Mainstream
La serata anni '80 per eccellenza
(One Shot '80, Pop '80, Italo-Disco '80, New Romantic '80)

Esempi di artisti ricorrenti…
(Playlist completa con anche i titoli ricorrenti cliccando qui)

A-ha, Abc, Adventures, Ad Visser, Afrika Bambataa, Alan Parsons Project, Alphaville, Steve Allen, Animotion, Joan Armatrading,  Rick Astley, B-52's, Baltimora, Bananarama, Bandolero, Bangles, Barrabas,  Franco Battiato, Marcella Bella, Belouis Some, Black, Blondie, David Bowie, Break Machine, Boystown Gang, Bronski Beat, Bruce & Bongo, Buggles, Alberto Camerini, Captain Sensible, Irene Cara, Belinda Carlisle,  Kim Carnes, John Carpenters, The Cars, Tina Charles, Cher, Neneh Cherry, The Clash, Cock Robin, Jimmy Cliff, Culture Club, The Cure, De Barge, Dead Or Alive, Depeche Mode, Desireless,  Dire Straits, Doctor & The Medics, Valerie Dore,  Duran Duran, Eight Wonder, Erasure, Diana Est, Europe, Eurythmics, F.R. David, Falco, Fiction Factory, Flash & The Pan, Fleetwood Mac, The Flirts, Samantha Fox, Frankie Goes To Hollywood, Fun Fun, Gazebo, Boy George, Debbie Gibson, Eddy Grant, Den Harrow, Murray Head, Heaven 17, Tom Hooker, Hot Chocolate, Whitney Houston, Human League,  Billy Idol, Imagination, Indeep, Industry, Inner City,  Inxs, Michael Jackson, Joan Jett & The Blackhearts, Grace Jones, Howard Jones, Kajagoogoo, Nick Kamen, Kano, Katrina & The Waves, Nick Kershaw, King, Kissing The Pink, The Knack, Krisma, La Bionda, Cyndi Lauper, Level 42, Limahl, P.Lion, Gary Low, M, M&G, M.C. Miker "G",  Madonna, Bob Marley, Martinelli, Sandy Marton, Matia Bazar, Mel & Kim, Men at Work, Men Without Hats, Kylie Minogue, Miko Mission, Modern Talking, Moon Ray, Giorgio Moroder, Nada, Nathalie, Nena, New Order, Novecento, Nu Shooz, O.m.d., Off, Mike Oldfield, Albert One, Opus, Robert Palmer, Papa Winnie, Ryan Paris, Pet Shop Boys, Picnic At The Whitehouse, Pink Project, Police, The Pretenders, Silver Pozzoli, Prince, Propaganda, Queen, Radiorama, Raf, Real Life, Rettore, Richenel, Lionel Richie, Righeira, Rockets, Rockwell, Roxette, Enrico Ruggeri, Giuni Russo, Sabrina Salerno, Sandra, Savage, Scotch, Secret Service, Michael Sembello,  Simple Minds, Simply Red, Mandy Smith,  Soft Cell, Spandau Ballet, Spagna,  Tracy Spencer, Status Quo, Amii Stewart,  Rod Stewart, T.x.t., Taffy, Talk Talk, Tears For Fears, Telex, Thompson Twins, Tom Tom Club, Toto, Trans-X,  Trio, The Twins, Bonnye Tyler,   U2, Ultravox,  Suzanne Vega, Via Verdi, Visage, UK Vision, John Waite, Wangchung, Wham, Kim Wilde, Yazoo, Paul Young…and many more…
---
4)Altri Generi
(Canzoni per matrimoni, canzoni per feste, canzoni per addii al nubilato, canzoni per addii al celibato, canzoni per feste di laurea, situazioni d'ascolto)
a)DISCO ANNI '70


Esempi di artisti ricorrenti…
(Playlist completa con anche i titoli ricorrenti cliccando qui)

A Taste Of Honey, Abba, Andrea True Connection, Baccara, Baciotti, Bee Gees, Blondie, Jimmy Bo Horne, Bohannon, Boney M, Alicia Bridges, Johnny Bristol, Brother Johnson, Bumblebee Unlimited, Cerrone, Change, Tina Charles, Wild Cherry, Chic, D.D. Sound, Dan I, Rick Dees, Don Ray, Donna Summer, Carl Douglas, Earth Wind & Fire, Electric Light Orchestra, Yvonne Elliman, Emotions, Evelyn Champagne King, Maynard Ferguson, Foxy, Gloria Gaynor, Gibson Brothers, Gonzalez, Dan Hartman, Isaac Hayes, Heatwave, Patrick Hernandez, Hot Chocolate, Thelma Houston, Hues Corporation, Instant Funk, Dee Dee Jackson, Jackson 5, Debbie Jacobs, Rick James, Norma Jean, France Joli, Patrick Juvet, K.C. & The Sunshine Band, Roberta Kelly, Eartha Kitt, Kool & The Gang, La Belle Epoque, La Bionda, Patti Labelle, Amanda Lear, Lipps, Inc., Love And Kisses, Love Unlimited Orchestra, Macho, Teena Marie, Marvin Gaye, George Mc Crae, Van McCoy, Meco, MFSB, Michael Zager Band, Miracles, Walter Murphy, Musique, Odyssey, Osibisa, John Paul Joung, Peaches & Herb, Peter Jacques Band, Asha Putli, Real Thing, Ritchie Family, Rockets, Diana Ross, Rose Royce, Rubettes, Santa Esmeralda, Shalamar, Sheila & B. Devotion, Shirley & Co., Silvetti, Sister Sledge, Dino Soccio, Sparks, Amii Stewart, Sylvester, Tavares, Telex, The Biddu Orchestra, The Bompers, The Trampps, John Travolta & Olivia Newton-John, Two Man Sound, Village People, Voggue, Voyage, Anita Ward, Weather Girls, Barry White, Karen Young…and many more…
b)DANCE ANNI '90


Esempi di artisti ricorrenti…
2 Brothers on the 4th Floor, 2 Eivissa, 2 Fabiola, 2 In A Room, 2 Unlimited, 49 Ers, Ace Of Base, Aladino, Alexia, Alice DJ, Amos, Anticappella, Antico, Aqua, A.T.C., Ava & Stone, B.a.r. feat. Roxy, B.G. The Prince Of Rap, Carol Bailey, Bamble B., Basic Connection, Black Box, Blackwood, Bliss Team, Blizzard, Bloodhound Gang, Cabballero, Cappella, Captain Hollywood Project, Cartoons, Century, Chase, Cher, Club House, Clutch, Co.Ro., Corona, Culture Beat, DJ Bobo, DJ Dado, DJ Miko, Da Blitz, Daft Punk, Gigi D'Agostino, Datura, Dana Dawson, Jamie Dee, Tony Di Bart, Digital Boy, Double You, Dr. Alban, Marie Claire D'Ubaldo, Eiffel 65, Dr. Einstein DJ, Fargetta, F.P.I. Project, French Affair, Fun Factory, Gala, Gaya, General Base, Gina G., Glam, Lonnie Gordon, Haddaway, Ice Mc, Indiana, J.T. Company, Jam & Spoon, Simone Jay, Jinny, La Bouche, Ricky Le Roy, Le Click, Livin'Joy, Kim Lukas, Mario Più, Carolina Marquez, Marvellous Melodicos, Real Mc Koy, Me & My, Robert Miles, Miranda, Mo-Do, Frank'"O" Moiraghi, Molella, Billy More, Mousse T, Neja, Netzwerk, New Mill, Nikita, No Mercy, Nomansland, Paps'N'Skar, Paradisio, Paraje, Mauro Picotto, Playahitty, Po.Lo., Giorgio Prezioso, Quadran, R.a.f. by Picotto, Ramirez, Rednex, Regina, Robin's, Ronny Money, Celvine Rotane, Rozalla, Joy Salinas, Sandy B., Sash, Scooter, Stefano Secchi, Sin With Sebastian, Snap, Soundlovers, Stardust, Systematic, T-42, Tamperer feat. Maya, Technotronic, The Outhere Brothers, Tiny Tot, T-Move Experience, Tony H., Twenty For Seven, Ty.pi.cal., U.s.u.r.a., Ultranatè, Urban Cookie Collective, Vengaboys, Wamdue Project, Whigfield, Whirpool Production, X-Treme, Zhi-Vago…and many more…
c)SOLO MUSICA ITALIANA


Esempi di artisti ricorrenti…
(Playlist completa con anche i titoli ricorrenti cliccando qui)
360 Gradi, 883, Al Bano & Romina Power, Alexia, Alice, Ambra, Biagio Antonacci, Renzo Arbore, Articolo 31, Audio 2, Francesco Baccini & Ladri Di Biciclette, Claudio Baglioni, Dario Baldan Bembo, Umberto Balsamo,  Franco Battiato, Lucio Battisti, Edoardo Bennato, Samuele Bersani, Marcella Bella, Loredana Bertè, Bluebeaters, Bluvertigo, Miguel Bosè, Alex Britti, Brusco, Camaleonti, Alberto Camerini, Caparezza, Sergio Caputo, Luca Carboni, Renato Carosone, Raffaella Carrà, Caterina Caselli, Ivan Cattaneo, Claudio Cecchetto, Adriano Celentano & Claudia Mori, Carmen Consoli, Club Dogo, Cochi & Renato, Fabio Concato, Cortellesi / Frassica, Cesare Cremonini,  Simone Cristicchi, Lorella Cuccarini, Toto Cutugno,  DJ Francesco, Gigi D'Alessio, Lucio Dalla, Nino D'Angelo, Pino Daniele, Fabrizio De Andrè, Edoardo De Crescenzo, Francesco De Gregori, Davide De Marinis, Riccardo Del Turco, Delirium, Nicola Di Bari, Peppino Di Capri, Massimo Di Cataldo, Dik Dik, Dirotta Su Cuba, Dolcenera, Gianni Drudi, Elio & Le Storie Tese, Elisa, Emma, Equipe '84, Tony Esposito, Niccolò Fabi, Fabri Fibra, Marco Ferradini, Nino Ferrer, Giusy Ferreri, Tiziano Ferro, Nico Fidenco, Eugenio Finardi, Fiordaliso, Fiorello, Flaminio Maphia, Piero Focaccia, Riccardo Fogli, Formula Tre, Alberto Fortis, Ivano Fossati, Rino Gaetano, Max Gazzè, Gemelli Diversi, Dori Ghezzi, Giorgia, Giuliano & I Notturni, Loretta Goggi, Irene Grandi, Gianluca Grignani, Gruppo Italiano, I Corvi, I Giganti, I Nuovi Angeli, I Profeti, Anna Identici, Jalisse, J-Ax,  Jovanotti, L'Aura, Le Vibrazioni, Fausto Leali, Ligabue, Litfiba, Little Tony, Los Locos, Luisa Lou Colombo, Lunapop, Mango, Fiorella Mannoia, Mia Martini, Marco Masini, Matia Bazar, Meganoidi, Paolo Meneguzzi, Mietta, Mina, Modà, Gianni Morandi, Claudia Mori, Gianna Nannini, Nada, Gianna Nannini, Neffa, Negramaro, Negrita, Nek, Neri Per Caso, New Trolls, Noemi, Nomadi, Orchestra Spettacolo Raoul Casadei, Oro, Anna Oxa, Paola & Chiara, Gino Paoli, Adriano Pappalardo, Heather Parisi, Laura Pausini, Rita Pavone, Persiana Jones, Gianni Pettenati, Premiata Forneria Marconi, Piotta, Pitura Freska, Patty Pravo, Prozac+, Punkreas, Pupo, Quattrocentocolpi, Raf, Eros Ramazzotti, Massimo Ranieri, Rats, Reggae National Tickets, Marina Rei, Francesco Renga, Tony Renis, Rettore, Ricchi & Poveri, Righeira, The Rokes, Vasco Rossi, Stefania Rotolo, Roy Paci & Aretuska, Enrico Ruggeri, Giuni Russo, Sabrina Salerno & Jo Squillo, Silvia Salemi, Francesco Salvi, Scialpi,  Daniele Silvestri, Soerba, Bobby Solo, Alan Sorrenti, Sottotono, Catherine Spaak, Stadio, Steve Rogers Band, Stragà, Subsonica, Sud Sound System, Super B, Syria, Gianni Togni, Umberto Tozzi, Tricarico, Gerardina Trovato, Paola Turci, Viola Valentino, Ornella Vanoni, Vallanzaska, Roberto Vecchioni, Velvet, Antonello Venditti, Vernice, Edoardo Vianello, Elisabetta Viviani, Stefano Zarfati, Michele Zarrillo, Zero Assoluto, Renato Zero, Nina Zilli, Zucchero…and many more…
d)LOVE SONGS
(Canzoni per matrimoni, San Valentino, Occasioni romantiche e speciali)

Esempi di artisti ricorrenti…
(Playlist completa con anche i titoli ricorrenti cliccando qui)
10cc, 883, A-ha, Abba, Bryan Adams, Aerosmith, Al Bano & Romina, Alice, Alessandra Amoroso, Biagio Antonacci, Aqua, Jann Arden, Tina Arena, Louis Armstrong, Malika Ayane, B-Nario, Babybird, Francesco Baccini, Backstreet Boys, Bad English, Claudio Baglioni, Aleandro Baldi, Bangles, Luca Barbarossa, Alex Baroni, Franco Battiato, Lucio Battisti, Beatles, Bee Gees, Marcella Bella, Ben E. King, Edoardo Bennato, Berlin, Samuele Bersani, Blessid Union Of Soul, Andrea Bocelli, Bon Jovi, Miguel Bosè, Boyz II Men, Boyzone, Alex Britti, Brotherhood, Nino Buonocore, Calling, Camaleonti, Luca Carboni, Mariah Carey, Carlito, Carlotta, Carly Simon, Eric Carmen, Cars, Mario Castelnuovo, Adriano Celentano, Tracy Chapman, Neneh Cherry, Chicago, Climie Fisher, Riccardo Cocciante, Coldplay, Phil Collins, Commodores, Fabio Concato, Carmen Consoli, Cook Da Books, Crash Test Dummies, Cesare Cremonini, Christopher Cross, Crowded House, Gigi D'Alessio, Cook Da Books, Lucio Dalla, Pino Daniele, Fabrizio De Andrè, Edoardo De Crescenzo, Francesco De Gregori, Def Leppard, Marcella Detroit, Peppino Di Capri, Massimo Di Cataldo, Celine Dion, Dire Straits, Dirotta Su Cuba, Donna Lewis, East 17, Elisa, Elton John, Emilia, Europe, Eurythmics, Evanescence, Extreme, Marco Ferradini, Tiziano Ferro, Bryan Ferry, Eugenio Finardi, Gianni Fiorellino, Foreigner, Mike Francis, Frankie Goes To Hollywood, Frou Frou, Fugees, Gabrielle, Gatto Panceri, Gemelli Diversi, Giorgia, Goo Goo Dolls, Irene Grandi, Green Day, Gianluca Grignani, Guns'n'Roses, Heart, Hooverphonic, Whitney Houston, I Cugini Di Campagna, I Santo California, Chris Isaak, Janet Jackson, Michael Jackson, Elton John, John Lennon, Norah Jones, Jovanotti, K.C. & The Sunshine Band, Ronan Keating, Alicia Keys, L'Aura, Cyndi Lauper,Le Vibrazioni, Fausto Leali, Annie Lennox, Ligabue, Lighthouse Family, Lisa, Litfiba, Love Unlimited Orchestra, Lunapop, Madonna, Mango, Barry Manilow, Fiorella Mannoia, Lene Marlin, Martika, Mia Martini, Richard Marx, Marco Masini, Matia Bazar, Brian May, Melanie C, Katie Melua, George Michael, Mietta, Mietta & Amedeo Minghi, Amedeo Minghi, Mina & Riccardo Cocciante, Modà, Morandi & Cola, Gianni Morandi, Billie Myers, Nada, Gianna Nannini, Negramaro, Nek, Nek & Laura Pausini, New Trolls, Harry Nilson, Nomadi, Oasis, Oro, Joan Osbourne, Anna Oxa, Anna Oxa & Fausto Leali, Paola & Chiara, Gino Paoli, Laura Pausini, Laura Pausini & Tiziano Ferro, Max Pezzali, PhD, Plain White T's, Platters, Poison, Police, Pooh, Patty Pravo, Pretenders, Prince, Procol Harum, Puft Daddy, Pupo, Queen, Raf, Eros Ramazzotti, Massimo Ranieri, Marina Rei, Rem, Francesco Renga, Lionel Richie, Rolling Stones, Ron, Diana Ross & Lionel Richie, Vasco Rossi, Roxette, Enrico Ruggeri, Antonella Ruggiero, Jennifer Rush, Silvia Salemi, Richard Sanderson, Santana, Sasha, Savage Garden, Scarlet, Scorpions, Seal, Shakespeare's Sister, Shivaree, Simon & Garfunkel, Simply Red, Sixpence None The Richer, Percy Sledge, Sottotono, Spagna, Spandau Ballet, Britney Spears, Spice Girls, Bruce Springsteen, Stadio, Stevie B, Sting, Barbra Streisand, Syria, Take That, Anna Tatangelo, Ten Sharp, The Connells, The Script, Tiromancino, Toto, Umberto Tozzi, Paola Turci, Bonnie Tyler, U2, Midge Ure, Paolo Vallesi, Ornella Vanoni, Roberto Vecchioni, Antonello Venditti, Wet Wet Wet, Whigfield, Whitesnake, Robbie Williams, Robbie Williams & Nicole Kidman, Vanessa Williams, Amy Winehouse, Yazoo, Paul Young, Youssou'n'Dour & Neneh Cherry, Stefano Zarfati, Michele Zarrillo, Zero Assoluto, Renato Zero, Zucchero…and many more…
e)HAPPY MUSIC, POP, ITALIANS
(Dance '70-'80-'90, Musica Italiana, Pop '90-2000)

Esempi di artisti ricorrenti…
(Playlist completa con anche i titoli ricorrenti cliccando qui)
360 Gradi, 883, Abba, Abc, Ac/Dc, Ace Of Base, Bryan Adams, Aerosmith, Afrika Bambataa, Christina Aguilera, A-ha, Al Bano & Romina Power, Alcazar, Alexia, Alphaville, Anastacia, Aqua, Archies, Articolo 31, Rick Astley, B-52's, Backstreet Boys, Bad Manners, Umberto Balsamo, Baltimora, Bananarama, Banderas, Bandolero, Bangles, Franco Battiato, Beach Boys, Beatles, Bee Gees, Lou Bega, Beloved, Edoardo Bennato, Berlin, Samuele Bersani, Marcella Bella, Loredana Bertè, Beyoncè, Bill Haley, Bill Medley, Black Box, Black Eyed Peas, Black Machine, Blink 182, Blondie, Bloodhound Gang, Blu Cantrell, Blue, Bluebeaters, Blues Brothers, Jimmy "Bo" Horne, Bomfunk Mc's, Bon Jovi, Boney M, Edie Brickell, Alex Britti, Bronski Beat, Meredith Brooks, James Brown, Bruce & Bongo, Buggles, C&C Music Factory, Alberto Camerini, Caparezza, Cappella, Captain Holllywood Project, Captain Sensible, Irene Cara, Cardigans, Belinda Carlisle, Kim Carnes, Raffaella Carrà, Caterina Caselli, Ivan Cattaneo, Claudio Cecchetto, Celentano & Mori, Chayenne, Chubby Checker, Cher, Neneh Cherry, Chumbawamba, Jimmy Cliff, Co.Ro., Cochi & Renato, Cock Robin, Louisa Lou Colombo, Cornershop, Corona, Lorella Cuccarini, Culture Beat, Culture Club, Datura, DJ Bobo, DJ Dado, DJ Francesco, DJ Oetzi, Gigi D'Agostino, Gigi D'Alessio, Dead Or Alive, Depeche Mode, Desireless, Des'ree, Dire Straits, Divinyls, Alesha Dixon, Doctor & The Medics, Donna Summer, Doobie Brothers, Doors, Valerie Dore, Gianni Drudi, Marie Claire D'Ubaldo, Hilary Duff, Duran Duran, Eagle Eye-Cherry, East 17, Clint Eastwood & General Saint, Eiffel 65, Eighth Wonder, Shirley Ellis, Eminem, Equipe '84, Tony Esposito, Estrella, Europe, Eurythmics, Everything But The Girl, Fabri Fibra, Niccolò Fabi, Falco, Fatboy Slim, Fatman Scoop, Feel Good Productions, Fergie, Tiziano Ferro, Flaminio Maphia, Fleetwood Mac, Florida, Ivano Fossati, Samantha Fox, Aretha Franklin, Lisa Frazier, French Affair, Fugees, Nelly Furtado, Rino Gaetano, Gala, Cecilia Gayle, Gazebo, Gemelli Diversi, Boy George, Gipsy Kings, Giuliano & I Notturni, Loretta Goggi, Irene Grandi, Eddy Grant, Green Day, Guns'N'Roses, Geri Halliwell, George Harrison, Den Harrow, Murray Head, Patrick Hernandez, Paris Hilton, Hole, Whitney Houston, Human League, Hunter, Ice Mc, Enrique Iglesias, Imagination, Natalie Imbruglia, Indeep, Industry, Inner Circle, Inxs, Mary J Blige, Janet Jackson, Michael Jackson, Jam & Spoon, Jamelia, Simone Jay, J-Ax, Jet, Joan Jett & The Blackhearts, Tom Jones, Jovanotti, Kabru, Kaoma, Katrina & The Waves, Kelis, Nik Kershaw, Ke$ha, Kid Rock, King Africa, Kiss, Knack, Kool & The Gang, Lenny Kravitz, Kt Tunstall, La Bouche, La Fuertezza, La Mosca Tsè-Tsè, Lady Gaga, Lady Ragga, Laid Back, Las Ketchup, Latingroove, Cyndi Lauper, Le Click, Jerry Lee Lewis, Ligabue, Lighthouse Family, Gustavo Lima, Limahl, Liquido, Litfiba, Little Richard, LMFAO, Kenny Loggins, Londonbeat, Jennifer Lopez, Trini Lopez, Los Del Rio, Los Lobos, Los Locos, Kim Lukas, Lumidee, Lunapop, Lynyrd Skynyrd, Kevin Lyttle, Kirsty MacColl, Amy MacDonald, Madness, Madonna, Miriam Makeba, Manfred Mann, Manu Chao, Bob Marley, Ziggy Marley, Ricky Martin, Sandy Marton, Mary Mary, Matisyahu, Bobby Mc Ferrin, Meganoidi, Men At Work, Sergio Mendes, Freddy Mercury, Michael Zager Band, Mika, Milli Vanilli, Kylie Minogue, Modern Talking, Billy More, Marcela Morelo, Van Morrison, Mousse T, Mr. President, N.o.r.e. feat. Nina Sky, Gianna Nannini, Neffa, Negramaro, Negrita, Neja, Nek, Netzwerk, New Radicals, Olivia Newton-John, No Doubt, Noelia, Nomadi, N-Trance, Omd, Mike Oldfield, Opus, Orchestra Spettacolo Raoul Casadei, Outkast, P.Lion, Panjabi Mc, Paola & Chiara, Papa Winnie, Adriano Pappalardo, Paps'N'Skar, Paradisio, Paraje, Heather Parisi, Sean Paul, Rita Pavone, Katy Perry, Persiana Jones, Gianni Pettenati, Pink, Pink Floyd, Piotta, Planet Funk, Playahitty, Pointer Sisters, Elvis Presley, Prezioso, Prince, Prozac+, Punkreas, Pupo, Pussycat Dolls, Queen, Raf, Rancid, Ray Parker JR., Red Hot Chili Peppers, Rednex, Reggae National Tickets, Rem, Rembrandts, Rettore, Ricchi & Poveri, Richenel, Lionel Richie, Righeira, Rihanna, Rolling Stones, Diana Ross, Vasco Rossi, Roxette, Roy Paci & Aretuska, Paulina Rubio, Giuni Russo, Sabrina Salerno & Jo Squillo, Santa Esmeralda, Santana, Scissor Sisters, Scotch, The Selecter, Michael Sembello, Shaft, Shaggy, Shakira, Shocking Blue, Daniele Silvestri, Simple Minds, Bob Sinclar, Sir J, Ska-P, Soft Cell, Will Smith, Martin Solveig, Alan Sorrenti, Sottotono, Spagna, Spandau Ballet, Britney Spears, Bruce Springsteen, Gwen Stefani, Amii Stewart, Rod Stewart, Subsonica, Sud Sound System, Sugababes, Super B, Survivor, Tamperer Feat. Maya, Technotronic, Michael Telò, The Specials, The Ting Tings, Justin Timberlake, Gianni Togni, Touch & Go, Tony Touch, Umberto Tozzi, John Travolta & Olivia Newton-John, Tribà, Tribalistas, Troggs, Shania Twain, Two Man Sound, U2, UB40, Viola Valentino, Vallanzaska, Van Halen, Roberto Vecchioni, Velvet, Edoardo Vianello, Village People, Elisabetta Viviani, Wham, Whigfield, Barry White, Robbie Williams, Daddy Yankee, Zero Assoluto, Renato Zero, Zucchero…and many more…
f)POP '00


Esempi di artisti ricorrenti…
50 Cent, Adele, Christina Aguilera, Alizee, Anastacia, Ark, Aventura, Gnarls Barkley, Beyoncè, Black Eyed Peas, Blue, James Blunt, Michelle Branch, Michael Bublè, Coldplay, D.J. Bobo, Craig David, The Dandy Warhols, The Darkness, Destiny's Child, Dido, Hilary Duff, Eminem, Evanescence, Eve, Faith Hill, Fatman Scoop, Fergie, Frou Frou, Nelly Furtado, Goldfrapp, Gorillaz, Groove Armada, Paris Hilton, Hooverphonic, Hoobastank, Enrique Iglesias, Mary J. Blige, Jamelia, Jay-Z, Norah Jones, Kaleidoscopio, Keane, Kelis, Alicia Keys, Kid Rock, Kings Of Convenience, K.T. Tunstall, Lady Gaga,  Las Ketchup, Avril Lavigne, Leona Lewis, Limp Bizkit, Linkin Park, Jennifer Lopez, Lumidee, Kevin Lyttle, Mario, Manu Chao, Maroon 5, Mary Mary, Amy Mac Donald, Mattafix, Mika, Miss-Teeq, Missy Elliott, Morcheeba, James Morrison, Muse, Nelly, Ne-Yo, Nickelback, Noelia, No Doubt, One Republic, Outkast, Panjabi Mc, Patrice, Katy Perry, Phantom Planet, Sean Paul, Pink, Planet Funk, Daniel Powter, Pussycat Dolls, Rihanna, Kelly Rowland, Scissor Sisters, Shakira, Shaggy, Shivaree, Skunk Anansie, Britney Spears, Gwen Stefani, Sugababes, T.a.t.u., Texas, The Calling, The Fray, The Killers,  The Kooks, The Rasmus, The Servant, Timbaland, Justin Timberlake, Tokio Hotel, Toploader, Train, Travis, Tribà, Tribalistas, Usher, Holly Valance, Weezer, Kanye West, Amy Winehouse, Will Young…and many more…